Here you can find, what are finalist of of festivals by Eso Music Production doing nowadays.



Markéta Poulíčková - www.marketapoulickova.cz
- 16 years old winner of Zlintalent 2002. She has been studying State Conservatory in Prague – popular singing branch from September 2003.
She succesfully participated Romanian children festival Golden Star in Bucurest. She appeared on stage of international festival Universetalent Prague 2002 as well. She attended Sunflower festival in Zrenjanin, Serbia and Golden Magnolia festival in Baton Rouge, Louisiana in summer 2003.
Her biggest success is the Grand Prix of Children International Nile Song Festival in Cairo, Egypt, which she won in January 2003.



Alice Konečná - www.alicekonecna.cz
She was born on May,2, 1987 in Zlín. She is studying Secondary High School of Music and Arts in Prague, singing branch led by Prof. Lída Nopová.

When she attended a Kindergarten she started to take classes of singing at Primary School of Arts in Zlín. She learned to play a guitar, a flute and now she is studying playing piano.First competition where Alice took part was a contest Zlata Nota in the year 1998. Alice won the 1st Prize there. In the year 2000 she performed at the national contest for young talents EVROPSKA DATABANKA ZLINTALENT 2000. She took part at CHILDREN INTERNATIONAL NILE SONG FESTIVAL in Cairo, Egypt, where she won the Audience Prize in February 2001. She participated at International Festival GOLDEN STAR in Romania where she won the FIDOF Prize and she was awarded at INTERNATIONAL TV SONG FESTIVAL in Malta. Last festival where she took part was VOICE OF ASIA in Kazakhstan, where she won The Prize Of Ministry Of Culture in August 2003.

First album she recorded was "Co láska si žádá", which was recorded in collaboration with one of the most famous Czech singer Věra Špinarová and seven other female musical singers. Because of the promotion of the album, Alice performed at many concerts around the whole country.

Spring 2002 – Alice recorded her first album " Holka, co máš ji rád"
Summer 2002 – she participated the project Big Musical Show for the theatres of the biggest towns in Czech Republic.
July 2002 - guest and jury member of the prestigious festival IMTA in New York.
December 2002 – she got the 28th place in the public inquiry Cesky slavik - the most popular Czech singer. Than she went to Los Angeles to record her new album in cooperation with Michael Jay.
Autumn 2002 – Alice took part in big gig of the most popular Slovak group Elan in Prague

January 2004 – Alice´s new album was just released
More information on http://ww.alicekonecna.cz



Zuzana Dovalová
She won Zlíntalent in 2003. She is seventeen and she lives in Frenstat pod Radhostem. She has been studying Grammar school for 6 years. Balet, singing, guitar and piano playing belong among her main hobbies. She already passed the first degree in balet dancing. She was awarded third price in Talent 2001 contest and first price in Stountalent 2002 contest. After winning Zlintalent 2003 she successfully passed the competition for palying a role of Julca in Rebelove musical.



Kateřina Nováková
She was third in Zlíntalent 2002 contest. She was born in October 1978 in Uherské Hradiště. She was attending Basic School of Arts – singing and accordion lessons – during basic school studies. She started to study State Conservatory in Prague in 1994. In the same time she started to sing in musicals Dracula, Hair, Evita etc. She has been studying Conservatory of Jaroslav Ježek – popular singing at Prof. Messany since 1998. She participated festivals in Zrenjanin (Serbia) and Almaty (Kazakhstan). She played also in musicals Starci na chmelu, Pomáda, Romeo and Juliet, Chicago. She used to be a member of female group Triáda, she made vocals for Janek Ledecký and Ilona Csáková. She has her own song – Místo zázračný – which was written by Michael Jay, who writes songs for Celine Dion and Mariah Carey.



Michaela Pobudová
She became a finalist in 2002 – she won second prize. She finished conservatory studies and now she cooperates with Martin Michal, manager of Helena Vondráčková.







Dagmar Sobková - DASHA
The winner of the national Contest Zlíntalent 96. In cooperation with the Eso Music Production agency she recoreded her first album " .....do peřin". She was only 14. In the present she performs with one of the most famous singer - Karel Gott. She is also performing as Ofelie in musical Hamlet and gets the main role in the musical Cinderella.





Petr Bende
Won Zlíntalent 1996, plays piano, drums, finalist of Mladá píseň Jihlava contest 2 000, contestant of the Záhrada festival 1999,2000, Frist Prize of the Contest of music groups – Mohelnice 2002. 2002 - recorded two own singles "Vstávej" and " Řekni mi"








Martin Rypka
In the 1997 he took part in the TV Contest called " Carusošou". He got the highest score and won. In June 1998 he was awarded with the 2nd Prize in the Contest UPS Technology Zlíntalent 98. Later he recorded his debut album "Jsi nahá" in the style of 50´s and 60´s. You can find 13 rock´n ´roll songs in the album.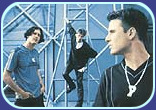 The Koběrští Brothers - V.I.P.
Jirka and Aleš Koběrsky took part together at the music festival Zlíntalent two times in the years 1997 and 1998. In the 1997 as the Brothers won the 2nd Prize. Later, together with Attila Vencel they created very famous group V.I.P. They are different to similar groups by not only singing thir songs, but also composing it theirselves. In this year they created two very famous videoclips.



Jan Gajdoš
He took part at Zlintalent festival in the year 1998. Since he was young he likes singing and also performed with several music bands. That´s why he decided to study singing in Conservatory. When he was 17 he sang in the musical Summer Dream Night in Brno. He composed all his songs. He can play piano, guitar, bassguitar, drums and violin. In the present he plays Pothinus in the Czech popular musical Kleopatra.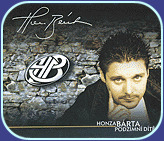 Honza Bárta
The winner of the Contest UPS Technology Zlíntalent 1999. He took part at the first edition of the International Music festival UNIVERSETALENT PRAGUE 99, where he won the 3rd Prize. In December 99 he took part at the International TV Song festival Malta, where he was the 4th. In cooperation with EMP agency he recorded two singles. In the present he cooperates with the Radio ČAS and he performed at the young pop-singers TV Show "Začínáme".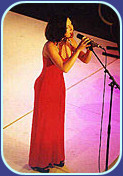 Markéta Vítková
She won the 5th jubilee national Contest Evropská databanka Zlíntalent 2000. She took part at the 6th Cairo International Song festival in Egypt where she was awarded by the FIDOF Prize. In November 2000 she won the Audience Award at the International Music festival UNIVERSETALENT PRAGUE 2000. As Jan Bárta she took part in the TV Show "Začínáme". She recorded the album "Co láska si žádá" with some of the best musical singers in the Czech republic.




Pavla Králíková
She won the 3rd Prize at the national festival Evropská databanka Zlíntalent 2000. In November 2000 she took part at the International festival of Maltese Song 2000. She also performed at the TV Show "Začínáme".